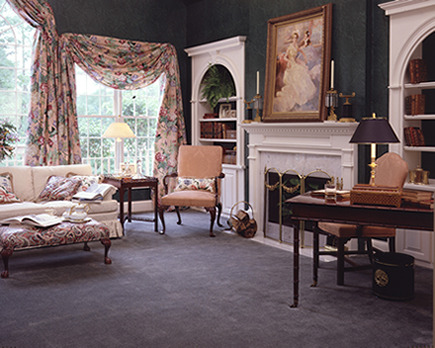 Testimonials
"My sofa looks and smells like new again! I really appreciate the time Bob took explaining everything."
- Becky F. , Mansfield
"THANK YOU AGAIN! I noticed the extras you did and I really appreciate your work. I'm telling all my friends!"
- Mrs. M. Moody, Nova
"OFFICE CARPET IS VERY NICE. EVERYONE IS HAPPY WITH IT."
- Dr. B Hendrickson, Ashland
"Just wanted to thank you for your prompt service and professional integrity. Your care and generosity were deeply appreciated. We thank you for your excellent service of our parsonage. May God's blessings be yours!"
- Rev. David A. Carter & Leadership, Team of Trinity U.'MC


Get The ABC Advantage!

Procedure:
Oil is the major cause of carpet soiling. ABC uses healthy organic enzyme solutions which contain two living organic enzymes that break up oil-based soil that has bonded to the carpet.
Our High-Tech Rinse (for complete cleaning) rinses out soil and residue better than water alone . The safe organic acids neutralize alkalinity and remove detergent residues which leave areas clean, bright and soft. By stabilizing dyes, they inhibit browning and color bleeding. This rinse meets all specifications for use on all stain-resistant carpet.
Equipment:
THE PERFORMER 405 Flood Extraction Machine is the most powerful vacuum on the market today! Availability of variable water and steam temperatures.
Lower temperatures allow ABC to professionally clean any fabric surface such as delicate silks and wools. higher temperatures instantly eliminate allergens, toxins, and dust mites. Heavily soiled and commercial carpet responds well to our 250 degree steam.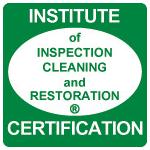 The Institute of Inspection, Cleaning, and Restoration Certification (IICRC) is proud to announce that ABC Carpet & Upholstery Cleaning LLC of Ashland Ohio has qualified as a Certified Firm. This company has met the following IICRC criteria:
1. Agrees to uphold honesty, integrity, and competency in all dealings with consumers.
2. Maintains appropriate licenses, permits and bonds.
3. Carries adequate insurance coverage at all times to protect consumers and employees.
4. Maintains a customer complaint procedure for resolving issues.
5. Establishes and maintains an professional attitude in conducting business.
6. Seeks, provides, and promotes training and continuing education in the firm to enhance technician proficiency.
Tom Hill, IICRC Executive Administrator, states ABC Carpet & Upholstery Cleaning LLC is an example of the type of company that cares about their customers and the quality of their work.